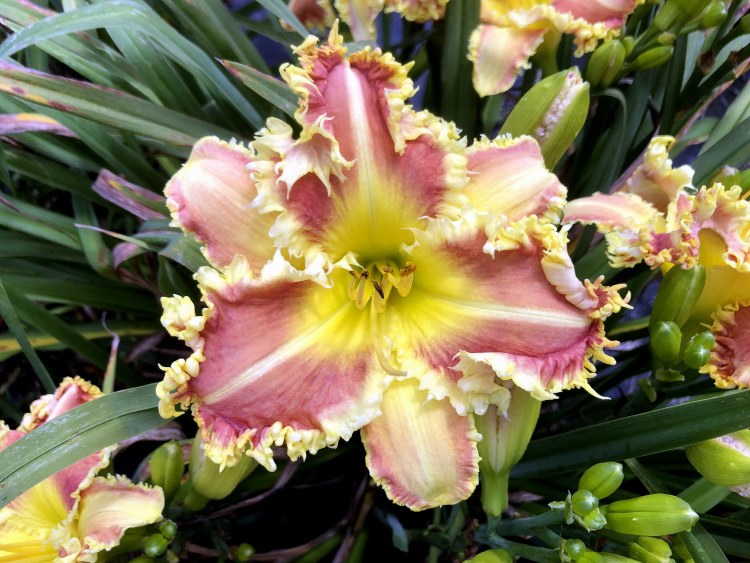 Shark's Tooth Necklace
(2021 Polston) 28" 6" 5 way branching 18-20 buds Dor, Tet.
Shark's Tooth Necklace is a very beautiful and prolific bloomer with loads of sharks teeth that flip and curl all over the petals with angel-wings. Flowers sit atop 28' scapes with up to 20+ buds. In clump strength it puts on quite a show with multiple flowers opening per day.
Seedling x Seedling. Fertile both ways.
limited........................................$125 SF