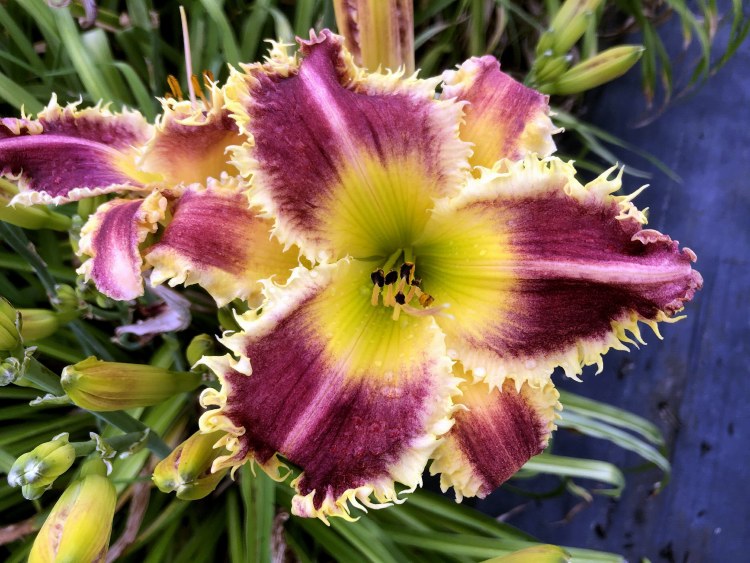 Sabortooth Shark
(2021 Polston) 30" 5.5" 3-4 way branching 15+ buds Dor, Tet.
Sabortooth Shark is another 2021 introduction that also shows some stippling on the petals. Blooms stand on tall 30" scapes
with loads of sharks teeth on both the petals and the sepals. Would make a great addition to any garden.
Seedling x unknown. Fertile both ways.
limited...........................................$150 SF