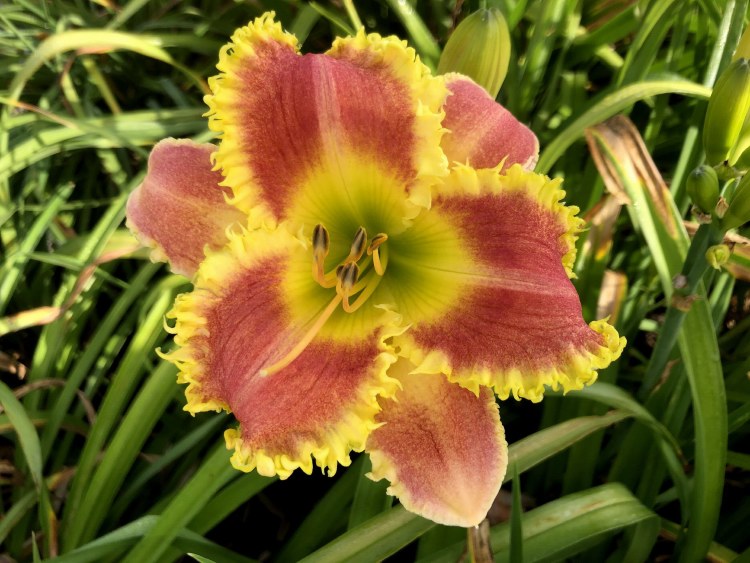 Leopard Shark
(2021 Polston) 26" 5" 3 way branching 12-15 buds Dor, Tet.
Leopard Shark is another unique looking introduction for 2021. With it's stippled rose colored petals and nice toothy gold edge. You don't see many stippled Daylilies with teeth, and this one would make a wonderful addition to anyone's collection or breeding program...
Seedling x unknown. Fertile both ways.
limited...........................................$125 SF