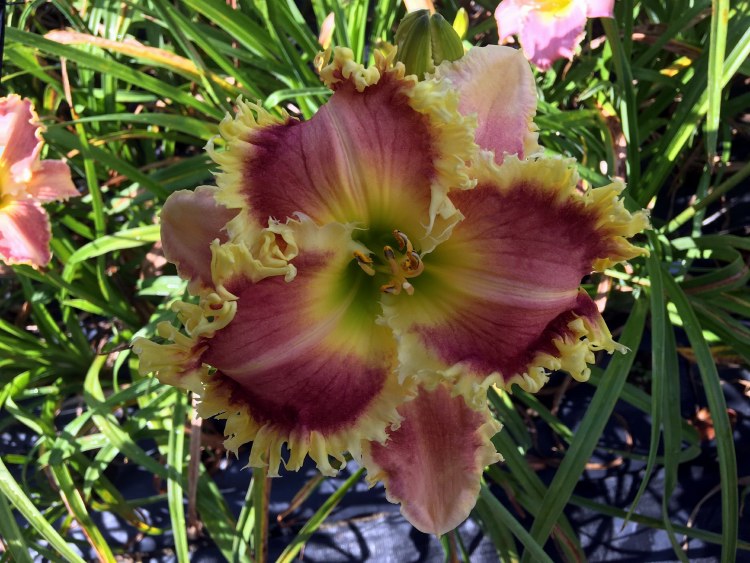 Fringed Fury
Sorry sold out except in collections
(2021 Polston) 28" 5.5" 3-4 way branching 15+ buds Dor, Tet.
Fringed Fury is one of those daylilies that just stops you in your tracks when you see it in bloom. Nice color with fantastic form and large gold teeth make this intro a must have for those who love large abundant teeth on there daylilies.
Steampunk x unknown. Fertile both ways.
...........................................$150 SF