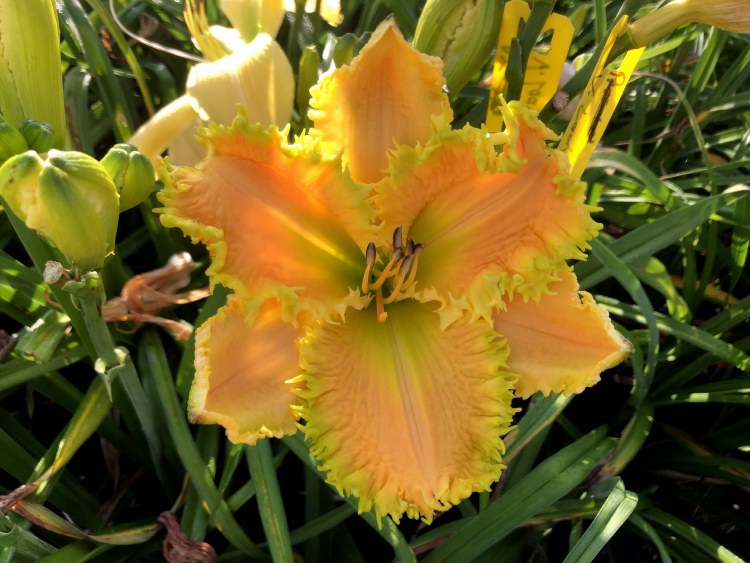 Green Fang
Sorry sold out except in collections
(2021 Polston) 24-25" 5.5" 3-4 way branching 12-15 buds Dor, Tet.
The flowers of Green Fang have a greenish toothy edge early in the day, with very thick substance and matching green throat.
This one should be an important parent for producing green teeth on it's offspring.
Seedling x Seedling. Fertile both ways.
Very limited..........................................$150 SF