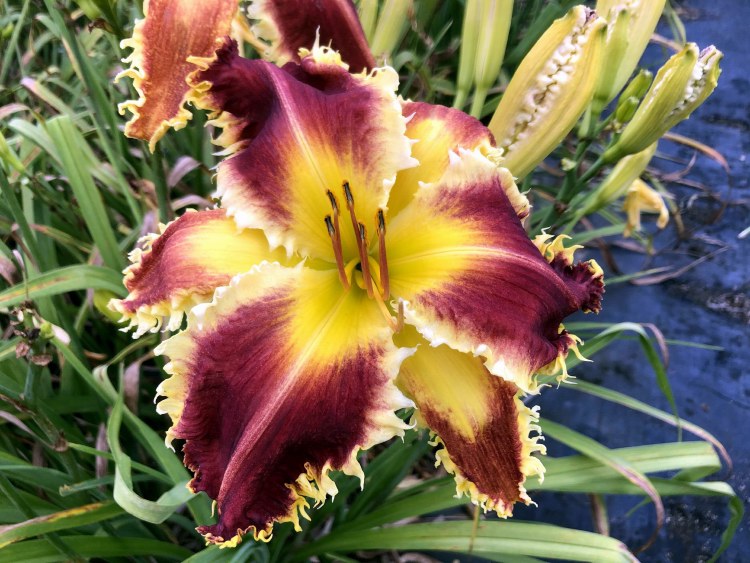 The Day The Earth Stood Still
(2021 Polston) 32" 8" 4 way branching 15-18 buds Dor, Tet.
The Day The Earth Stood Still does just what the name says, when you see it in bloom with all those teeth and fangs all the other
flowers seem to fade into the background and all you want to do is stop and soak in it's beauty. The large blooms are set nicely
on strong tall 32"scapes well above the foliage.
Seedling x Apex Predator. Fertile both ways.
Very limited. (Collection Only)...........................................$350 SF