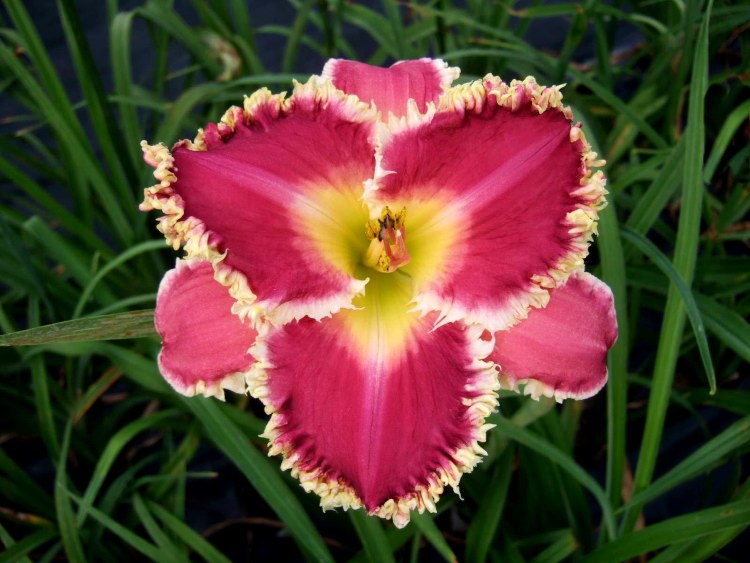 Whitetip Reef Shark
(2015 Polston) 32" 5 1/2 " 3 way branching 15+ buds, Dor, Tet. (Lady Stephanie Victoria Redding x Seedling) Sib to "Vampire Academy"
but a little taller and more Rose than Red, this selection is a very consistent bloomer with clean colors and white/yellow teeth. Showing
some teeth even on the sepals this selection will be a standout in your show garden.
Fertile Both Ways................$150 SF