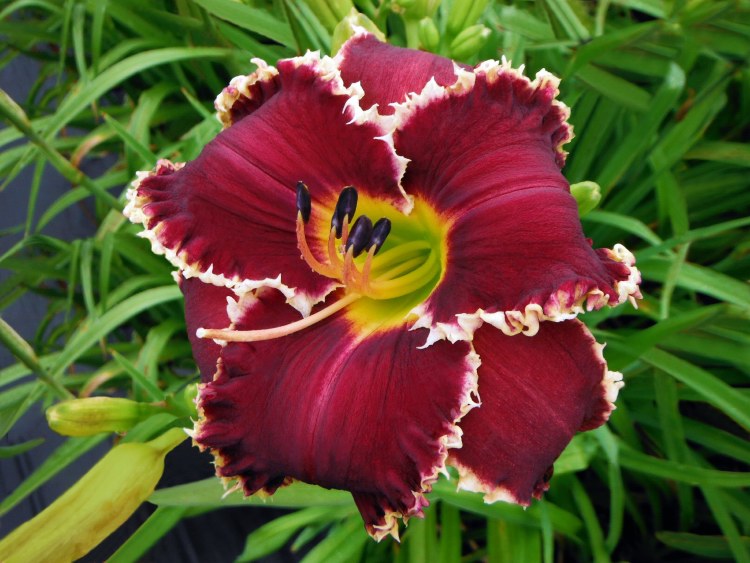 Hexenbeast
(2014 Polston) 4" tet. 30" scape carries 3-way branching and 12-15 buds per scape. (seedling X seedling)
The name Hexenbeast was taken from one of my favorite TV shows Grimm.
In person this flower is even darker than in the photo. Very consistent bloomer from day to day, this one is sure to pass on
nice teeth on both petals and sepals of its' kids. Extremely pod fertile.
Dormant. Fertile both ways.........................................$125 SF