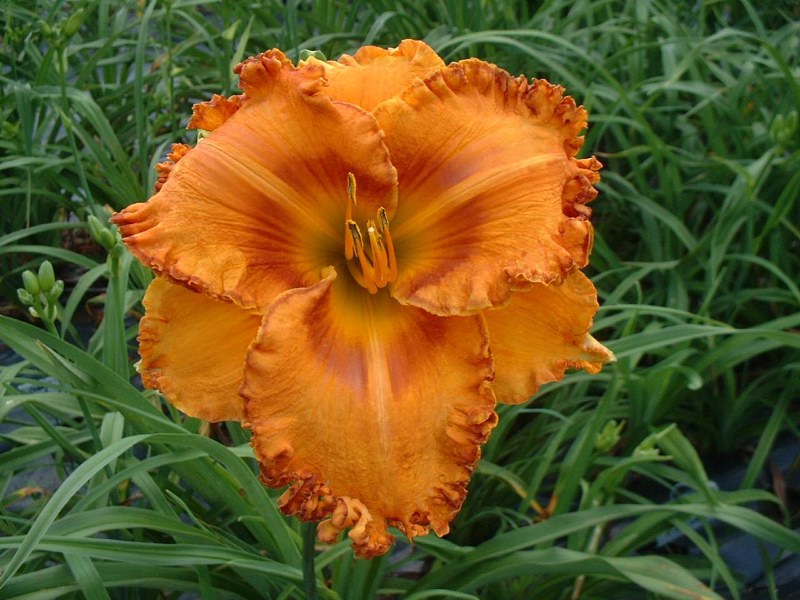 Dazzling Display
(2012 Polston) 5/5" flower. 30" scape. 3-4 way branching, 15+ buds. Dor. Tet.
"Dazzling Display" is an unusual kid from the breeding of Kinnebrews' "Darla Anita" times a Pleasant Valley select seedling.
Without over-embellishing it, this one is a standout in the garden and was easy to spot even in a seedling bed of 1240 seedlings.
Fertile Both Ways..................$125 single fan