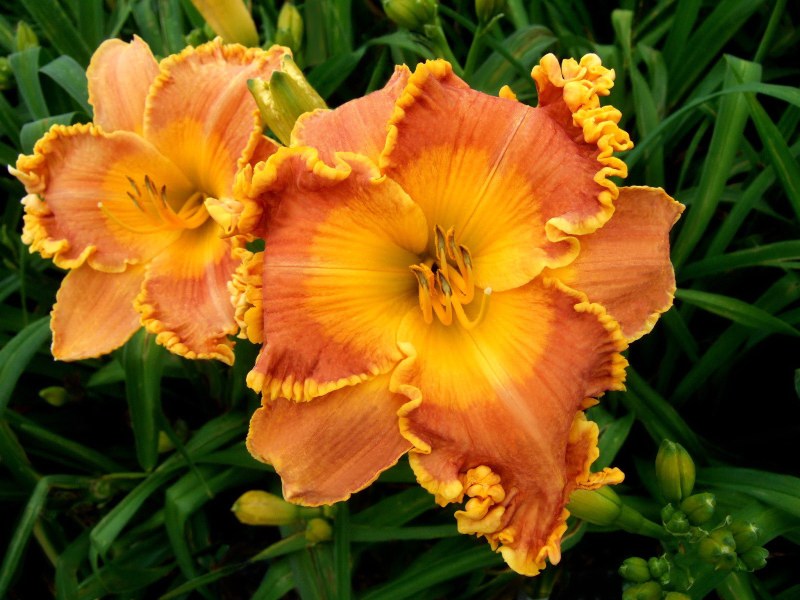 Dragon Tattoo
(2012 Polston) 5.5" flower. 26" scape. 3-way branching, 15+ bud count. Dor. Tet.
"Dragon Tattoo" carries a very unusual look of burnt orange set off by an incredible glowing watermark and wildly ruffled edge.
This flower is distinctive and would be a wonderful addition for anyone looking for something a little different.
Fertile Both Ways........................$125