Our Farm & Gardens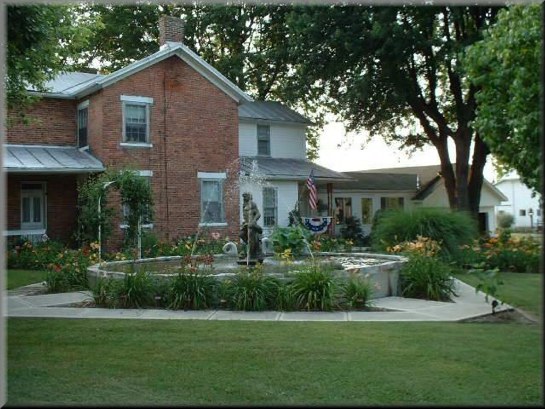 Pleasant Valley Gardens is a picturesque daylily garden and Clydesdale horse farm located on 38 acres of rolling farmland. The farm features an 1843 federal style farmhouse, a number of barns and out buildings. We have been hybridizing daylilies, and breeding Clydesdales for about 9 years. Specializing in round ruffled bagel type daylilies, that will survive and thrive in the frozen north. And as you can see from our intros and seedlings we have come to love them in all their different forms. We are members of the American Hemerocallis society, The Metropolitan Columbus Daylily Society and the Midwest Hybridizers Club. Peak bloom for us is around the 4th of July. We are open from 5:30 PM to 8:30 PM weekdays and 9:00 AM to 8:00 PM weekends, during blooming season. We welcome your visit. Please e-mail for ordering, availability and shipping information.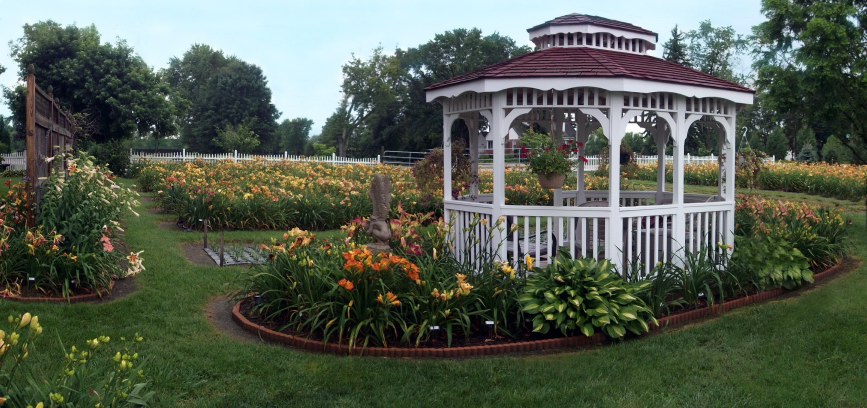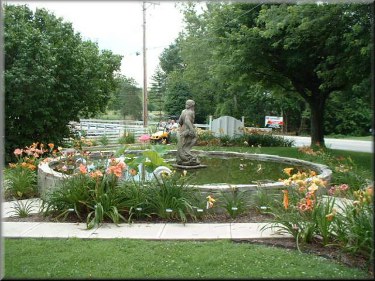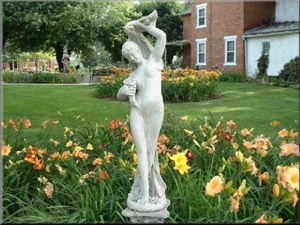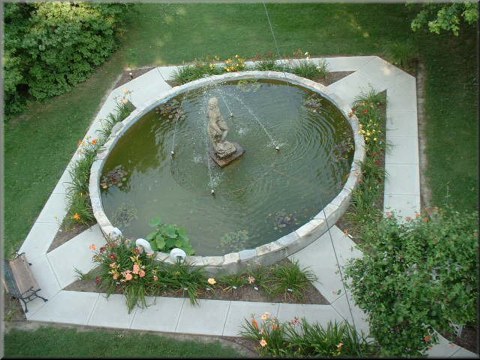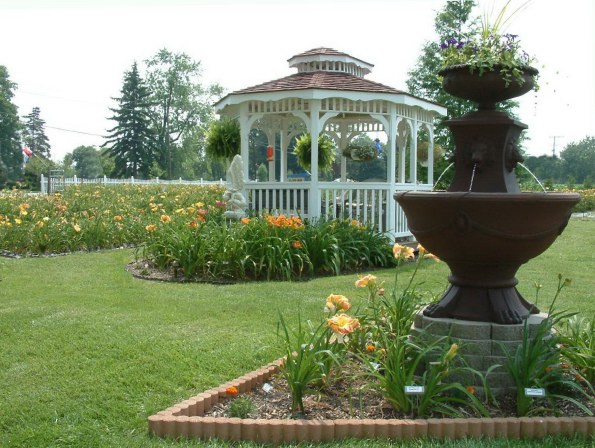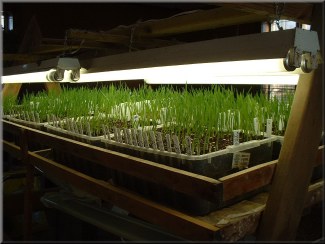 This is how I start my seedlings inside around February 15th
under lights.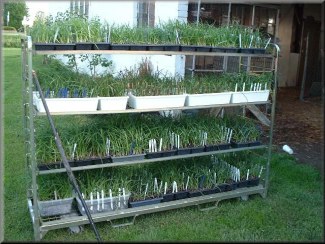 By April they look like this and are put outside
to harden off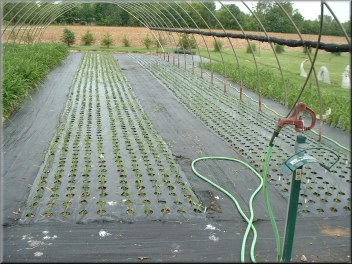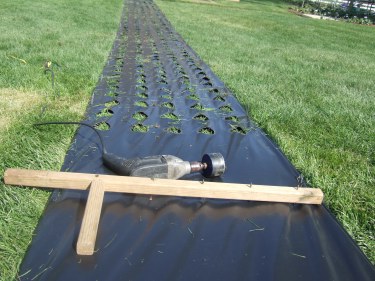 I start planting them in the ground in April - May. I drill holes in
black plastic (4-6 mil) using a 3 1/2"doorknob drillbit .
It really cuts down on weeding, helps hold in moisture
and heats up the ground in spring so the seedlings
get off to a good start.
This page and the images and links upon it (and the images upon them) may not be reproduced without the express permission of Pleasant Valley Gardens